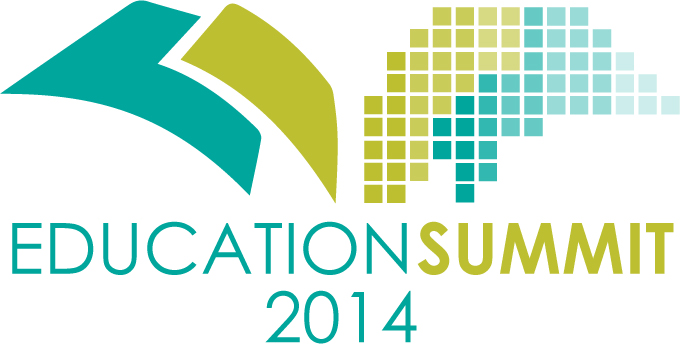 On September 12, 2014 the Silicon Valley Leadership Group hosted nearly 400 people at its annual Education Summit at Microsoft in Mountain View.  Below are videos of the sessions, the presenters' PowerPoint slides, and links to additional resources from the exhibitors.
---
Session Videos and PowerPoint Presentations
Opening Keynote:

Richard Barth

, President and CEO, KIPP Foundation
Paving the Way for a 21st Century Workforce
Moderated by Eva Sage-Gavin: Vice Chair, Skills for America's Future Advisory Board, The Aspen Institute; former EVP of Human Resources and Corporate Affairs, Gap Inc.

Vergara V. California- Next Steps:

David Welch

, President, Infinera; President and Founder, Students Matter
Preparing the 21st Century Graduate
Moderated by Carl Guardino: President & CEO, Silicon Valley Leadership Group and Rosemary Turner: President, UPS Northern California
Intel's "Girls Who Code"
Closing Keynote: Dr. Maria Klawe

, 

President, Harvey Mudd College

 
---
Exhibitors
Astronomical Society of the Pacific: Connects scientists, educators, amateur astronomers and the public together to foster scientific curiosity, advance science literacy and share excitement of exploration and discovery.
Black Girls Code: Introduces computer coding lessons to young girls from underrepresented communities in programming languages. Black Girls Code has set out to prove to the world that girls of every color have the skills to become programmers.
Educate Our State: An organization with the goal of transforming public education funding at the state level.
First 5 Santa Clara County: Provides all children ages 0-5 with programs and services that ensure children are born and remain healthy, receive more from their education, and become productive adults.
MOUSE Squad: Empowers underserved youth to learn, lead and create with technology.  MOUSE Squad programs inspire STEM learning with 3D printing, technology design, physical computing skills and more!
New Teacher Center: Dedicated to improving students learning by accelerating the effectiveness of new teachers and school leaders.
TeenForce: Helps teens ages 14-20 gain work experience by providing readiness training, skills development and job placement services.
IISME: Industry Initiatives for Science and Math Education is and industry and education partnership whose mission is to empower and equip California teachers with unique professional development so that they can inspire students to pursue science, technology, engineering and math.
Opportunity Youth Partnership: Advocates for effective investment and policies for children and support the mobilization of public and private resources to meet children's needs.
Silicon Valley Career Technical Education: It is the mission of the Silicon Valley Career Technical Education to educate eligible high school and adult students for success in careers and college in a professional, hands-on environment.
Silicon Valley Community Foundation: Provides visionary community leadership by identifying emerging challenges in our region. Silicon Valley Community Foundation addresses these challenges through grantmaking programs, research and ability to bring together diverse groups of problem solvers to build a community of philanthropists who strengthen the common good.
---
Thank you to our sponsors!